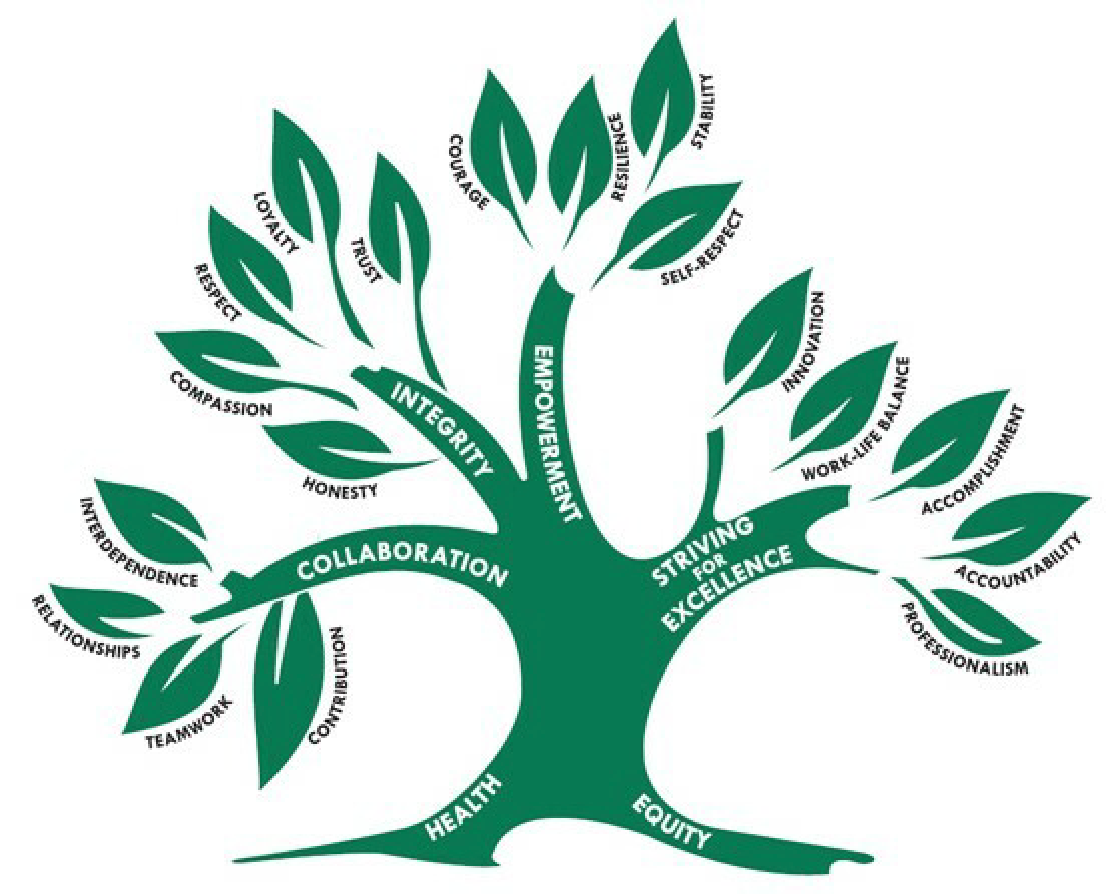 September 28, 2022

|

4 min Read
Achieving Strategic Goals - Part 1
A recent survey of more than 6,800 workers from around the globe revealed that 61% of respondents are a flight risk, with 38% open to the right opportunity and 23% actively looking. With findings like this, employee retention is an organization's top focus in 2022.
While high salaries may seem like a silver bullet for retention, winning over top talent requires more than competitive pay in a hot job market. Organizations must re-evaluate their total value proposition to reduce turnover and improve employee well-being.
Staff retention = consistency = improved level of care
How burnout impacts continuity
Naturally, employee burnout has a significant impact on organizations and their ability to staff appropriately. Continuity is a major hurdle from large-scale operations muddling through supply chain issues or essential services not able to maintain the standard of care due to a lack of staff. As an example, the global nursing shortage has even impacted some country's ability to keep facilities open.
Supporting mental health and wellness has become one of many crucial retention strategies for employees
The most prominent employment trend today is quitting your job, but "The Great Resignation" seen in some countries may be a symptom of a larger crisis.
Eighty-one percent of the survey respondents report that they have experienced burnout during the pandemic, with 35% experiencing serious or extreme burnout symptoms.
The findings also reveal that many of the factors causing this burnout are in the employer's control, including increased workload (46%), pressure to meet targets/deadlines (30%) and working too many hours (28%).
Employees are struggling to continue working as if it were business as usual. For instance, 26% of respondents who reported burnout symptoms said they have taken or are planning to take sick leave or a leave of absence. 25% percent are requesting accommodation from their managers and 21% are changing jobs. Organizations are attempting to develop a clear strategy for how they plan to retain their top performers so they can maintain operations through workforce disruptions.
How can you improve employee retention through employee wellness?
Everyone has different needs and ways of addressing burnout. A recent survey asked what employees would like their organizations to do to support mental health and wellness.
Read Part 2 of "Keeping the right people in place will help achieve your organization's strategic goals" for the top 5 suggestions.
Give employees more flexibility
The shift to remote work has dramatically altered the work-life balance for workers who are able to work from home. For some, without the commute to and from an outside office location, it can feel like they're living at work 24/7. Encourage taking breaks to disconnect and establish set online hours with a consistent time to sign off. Half of the workforce doesn't have the option to do their job remotely. Give these workers a sense of autonomy and control over when they work with scheduling flexibility. Irregular schedules can make it hard to plan childcare, commute, or feel in control of their own work-life balance. Ask workers when they would like to work and provide fair notice of these schedules.
Getting to the root of the problem
How are you measuring your people's analytics? Leaders should become more aware of their flight risks before working on a tailored retention strategy for their talent pool. Employee turnover can be difficult to track, as certain industries have historically higher rates. Setting turnover and retention benchmarks for your own organization can help leaders keep track of who is leaving, where they go, and more information about the type of change they wanted. Employee mental health can have a significant and prolonged impact on your organization. Combating burnout will be one of your most effective retention strategies for employees who are silently struggling. The Pulse of Talent 2022 survey found that winning top talent goes beyond pay and encompasses a more complete employee experience.

Helping Build Community Support Through Easy To Use Innovative Solutions!